Loggerhead Fitness
3Natives
The Catch
Embarcadero 41
Coton Frais
Bainbridge Companies
Fresh Nation
Paradise Real Estate International
Berkshire Hathaway Independent Realtor Site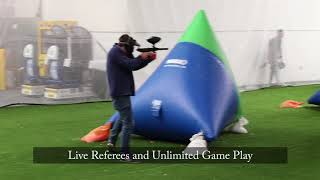 CMS Indoor Action Sports
Karen Plump
Tyler's Tonics
Seascape Apartments
772 Implant
Dr. Meier Orthodontics 
Jupiter Surf Report
Grove Brother Realty
VV ProClean
Broedell Landscaping
Jax Hull Cleaning
Extra Credit: Portrait Photography
Loggerhead Fitness

Loggerhead Fitness, based out of Juno Beach was just staring to look for a marketing firm to help with their efforts, we cold called them based on a great experience we had there as a customer years prior. They were receptive and we started work immediately.

Website Content
Digital Displays
Graphic Design
Social Media
Photography
Online Reputation

3Natives

3Natives is a small, but up and coming juice bar based out of Tequesta, Florida. During the start of the acai craze on the west coast, 3Natives saw an opportunity and from their success, several competitors sprung up. We used tactics to reverse engineer their competitors sites to keep 3 natives on top of local search. We are honored to be the first ones to work with 3Natives and have seen it grow from one store to two corporate stores with over 10 franchises and several new locations in the pipeline.

Website Creation
Search Engine Optimization
Photography
Social Media Management
Logo Design
Marquee Signage and Store Front Signage
Marketing Collateral
Video Production
Menu Design

Embarcadero 41

Embarcadero 41 is a chain of restaurants in South America, they opened their first location here in south Florida, in downtown Miami. We were retained for nearly a year while we got their location's social media, SEO, and reviews up to compete with the long standing competitor CVI.CHE 105.

Search Engine Optimization
Social Media Management
Online Reputation

Bainbridge Companies

The Bainbridge Companies is a multi-family development and management company with over 23,000 units up and down the east coast. Jupiter Compass was commissioned to run their Pay-Per-Click ("PPC"), social media advertisements, social media management, and online reputation.

Google Adwords
Social Media Management
Online Reputation
Landing Page Website Creation

Berkshire Hathaway Independent Realtor Site

We were approached by a contact we made through the Jupiter Surf Report. Mathias was starting his career in real estate and we built out his listing site under his parent Berkshire Hathaway. Since the creation and maintenance o the site for a few years he has switched companies and per his request, the site is now down.

CMS Indoor Action Sports

CMS Indoor Action Sports is a new (and the only) indoor paint-less paintball arena in Florida. Right off of I-95 and Okeechobee Blvd., they are situated in a great localized location in West Palm Beach.

Website Content
Social Media Management
Photography
Search Engine Optimization
Video Production

Tyler's Tonics

Tyler's Tonics is introducing small batch craft tonic syrups to specialty bars in the South Miami Beach area and beyond. These tonics are specialty made and features local sourced all natural ingredients. Jupiter Compass came into play when Tyler needed helped with creating an appealing pitch video for his crowd funding campaign.

772 Implant

772 Implant is a periodontist office in Stuart, Florida. We reached out to them about a print ad we saw in a local magazine that they were promoting, we contacted them to see if we could redesign it and update their promotion. They were receptive and gave us more business from our job well done

Print Collateral
Website Design
Photography
Video Website Header Production
Social Media Management

Dr. Meier Orthodontics 

Dr. Meier Orthodontics is a class act orthodontics office with some of the nicest staff you could ask for, their really amazing atmosphere makes you feel like you are at the beach more than a doctor's office and it translates through the people; they make you feel like you are at home, and because of their reputation we approached them to see if they needed any help online. Luckily for us they needed a new website and we were more than happy to help.

Website Design
Photography
Video Website Header Production

Jupiter Surf Report

Jupiter Surf Report was a private project turned success story. Started as a regional pictorial surf report website, it would expand to cover surf and skate events in teh local area, it was discontinued temporarily due to a web cam placed summer 2015 and officially restarted again in Summer 2017, but when it was at its peak pre-webcam, for about 2 1/2 years, it was a leading surf report resource for the local area. With over 160,000 visitors annually, it had a true grassroots following. This strong following was accomplished with no marketing budget, SEO tactics, and social outreach.

Website Creation
Search Engine Optimization
Photography
Social Media Management
Logo Design
Stickers and Marketing Collateral
Public Relations

Grove Brother Realty

Grove Brother Realty is a local collection of realtors who commissioned Jupiter Compass to build out their website and optimize their digital presence. This was a shell website lead by brothers Joshua Grove and Geno Grove as a referral and MLS search site under the parent company Costal Real Estate Professionals LLC. In 2015 Joshua discontinued the site and focused all leads to the parent site.

Website Creation
Search Engine Optimization

VV ProClean

VV ProClean is a commercial cleaning company based out of Wellington, FL. VV ProClean specialize in office buildings and malls, they are the contractor property managers hire to keep their units and grounds clean. I was introduced to the owner, Ben Alvarado, through another client and he needed a website, he had a very limited budget, but I worked with him in the creation of their online presence.

Website Design
Search Engine Optimization
Photography

Broedell Landscaping

Broedell Landscaping is a South Florida landscaping service. They specialize in commercial and residential landscaping and their small company is growing fast, spanning from north Plam Beach County all the way down to Del Rey and beyond in some instances.

Website Design
Digital Advertising
Marketing Collateral

Jax Hull Cleaning

Jax Hull Cleaning is a yacht and large boat cleaning service in Jacksonville, FL. We helped in creating their website and their online reputation. Many don't know this, but large boats are not easily retrievable to be properly cleaned, Jax Hull Cleaning would suit up in scuba gear and perform the cleaning underwater to produce better craft performance and more importantly reduce drag and fuel waste. Headed by a master diver from the U.S. Coast Guard, they started with smaller boats and then quickly gained the trust of other owners and became an authority on large boat cleaning.

Extra Credit: Portrait Photography

I truly do enjoy photography and am overjoyed to be considered for a couples featured engagement photos and family portraits. Typically my work is limited to a schedule and marketing guidelines for a business, but am well versed in creating images for families, small and large.